Processing, please wait
close
Free Webinar : Understanding Equal Employment Opportunity (EEO) and Affirmative Action
Understanding Equal Employment Opportunity (EEO) and Affirmative Action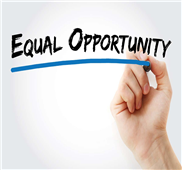 Schedule
Friday, April 6, 2018 | 10:00 AM PDT | 01:00 PM EDT
Description
Why should you attend
Areas covered
Who will benefit
Speaker
Description
Numerous federal, state, and local laws prohibit employment discrimination. Title VII of the Civil Rights Act of 1964, the Age Discrimination in Employment Act, the Rehabilitation Act of 1973, the Equal Pay Act, the Pregnancy Discrimination Act, the Americans With Disabilities Act of 1990 and the ADA Amendments Act and the Genetic Information Nondiscrimination Act prohibit employment discrimination based on race, color, religion, national origin, sex, pregnancy, age, disability and the use genetic information in all facets of the employment relationship.
Many state and local laws expand the scope of Title VII and prohibit employment discrimination based upon such additional categories as sexual orientation or preference and marital status. Executive Order 11246 prohibits employment discrimination by federal contractors and subcontractors and the Immigration Reform and Control Act of 1986 prohibits employment discrimination based on citizenship.
The number of discrimination charges filed for fiscal year 2014 decreased by 5.2% to 88,778 from 93,727 in fiscal year 2013 - partly because of budgetary sequestration. Retaliation charges from all statutes were again the most numerous charges in fiscal year 2014. The percent of charges based on disability and age also increased. During the same period claims based on race decreased by 0.3%; by sex: 0.2%; by national origin: 0.6%; and by color: 0.3%.
The cost of employment discrimination can be substantial. For fiscal year 2014 the EEOC announced that it secured more than $300 million in monetary relief through its private sector administrative enforcement, which includes mediation, settlements and withdrawals with benefits. Of this amount, more than $35 million came from investigations and conciliations of systemic charges of discrimination.
Non-complying employers face discrimination charges that include remedies of reinstatement, back pay, injunctions, and in some cases, fines and attorneys' fees. The 1991 amendments to Title VII included the right to a jury trial in cases of intentional discrimination and for awards of compensatory and punitive damages up to $300,000 - depending on the size of the employer -in addition to the equitable remedies mentioned above. Equally important, court decisions and settlement agreements frequently result in the loss of managerial prerogatives to make hiring, firing and other employment decisions, require the organization to conduct specified training programs and impose a third party observer to monitor compliance. Thus employers have a specific need to ensure compliance.
Why should you attend
In today's workplace, human capital has become for many organizations the single most important determinant of competitiveness, productivity, sustainability and profitability. Increasingly, the organization's human capital is the source of innovation and a driver of business success. Human capital also represents significant potential liability, and the list of protected classes of employees is growing.
As noted, companies can ill-afford to make "extraordinary mistakes." Managerial and supervisory responsibilities require more than just getting the job done. The actions your organization takes directly affect employee commitment and engagement, morale and productivity and employee retention. Importantly, they also play a critical role in EEO compliance and can expose your organization to significant liabilities.
As governmental agencies have become more active - some would argue more aggressive - and have committed more resources to conducting assessments of employment policies and practices, organization are at risk. As the EEOC has noted, employers should not only comply with the various laws, they should conduct self assessments and audits of their practices to ensure ongoing compliance.
Unfortunately without ongoing training, even organizations with the best intentions, frequently make mistakes - often, costly ones. This training webinar is designed to help your organizations identify key workplace discrimination issues and help supervisors and managers manage effectively and lawfully manage these issues to ensure they help reduce your organization's exposure to employment discrimination claims.
Areas covered
Gain an understanding of key employment discriminations and regulations
Be able to identify and assess the risks associated with discrimination
Learn the role supervisors and managers play in creating and demonstrating a culture of compliance
Review the basics for creating an inclusive and respectful workplace
Who will benefit
HR Professional
Internal and External Auditors
Risk Managers
CEOs and CFOs
Speaker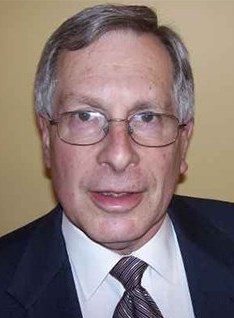 Ronald Adler is the President-CEO of Laurdan Associates, Inc., a veteran-owned, human resource management consulting firm specializing in HR audits, employment practices liability risk management, HR metrics and benchmarking strategic HR-business issues and unemployment insurance issues. Mr. Adler has more than 39 years of HR consulting experience working with U.S. and international firms, small businesses and non-profits, printers, insurance companies and brokers, and employer organizations.
Mr. Adler is an internationally recognized thought leader on HR auditing and is the developer the Employment-Labor Law Audit™ (ELLA®), the nation's leading HR auditing and employment practices liability risk assessment tool. He is an adjunct professor at Villanova University's Graduate Program in Human Resources Development and teaches courses on HR auditing and HR management. He is also a certified instructor for the CPCU Society and conducts courses on employment practices liabilities.
Ronald has served on two national task forces developing professional standards in human capital measurement and performance management. He is a member of the Institute of Internal Auditors and also a member of the Society for Human Resource Management (SHRM) and serves as a subject matter expert (SME) to SHRM on HR metrics and workplace issues.
He is a member of the Maryland Chamber of Commerce and chairs the Chamber's unemployment insurance subcommittee. Mr. Adler has also been a member of the U.S. Chamber and its Labor Relations Committee.