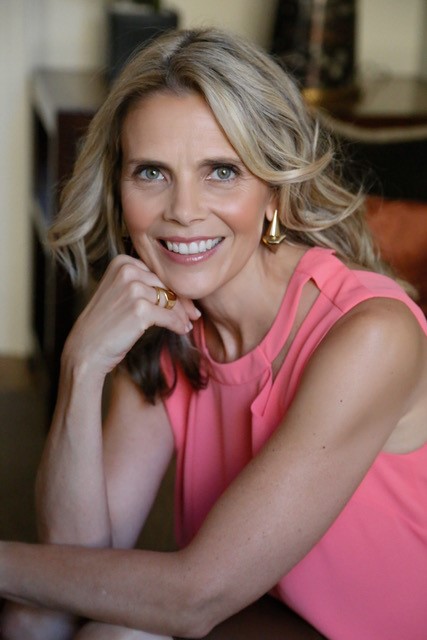 Sonia Satra is a business and health coach who specializes in helping professional men and women achieve peak performance. As founder and CEO of the award-winning wellness company Moticise, Sonia has traveled the globe sharing her science-backed mind-body methods for optimizing productivity, decision-making, and problem-solving in the workplace.
A certified NLP (Neurolinguistic Programming) Practitioner, Sonia is also a holistic health coach and certified fitness instructor. Formerly the president of the National Speakers Association NYC, Sonia founded Women's Empowerment Adventures, a company that combines a coaching workshop with a physical challenge such as kayaking, trapeze, and rock-climbing. She continues to offer Adventures through Moticise, as well as keynotes, break-out sessions, and presentations. With over 10,000 hours of onscreen and stage acting, the former star of Guiding Light and One Life to Live recently guest-starred in American Genius, Sons of Liberty, the Emmy-winning The Men Who Built America, and as Gloria Steinem in Amazon's American Playboy: The Hugh Hefner Story.
In 2016, Sonia was a featured speaker at the highly selective Entrepreneurs' Organization (EO) Global Conference in Banff, Canada. She is also a recurring speaker at the Grace Institute of NYC, and has presented to UPenn's School of Positive Psychology, Paychex, Goldman Sachs, Cisco, Seamless, Army Corps of Engineers, Women's Leadership Training Conference, Verizon, Toastmasters Leadership Conference, and others. Sonia has appeared in the Huffington Post, Reader's Digest, CBS, Fox, the Examiner, Celeb Dirty Laundry, Celebrity Parenting, Women Fitness, and other media. In 2015, she presented on the main stage at the 80,000-attended NBC4 Health & Fitness Expo in Washington, DC.