Processing, please wait
close
Free Webinar : Complying with the Federal Debt Collection Practices Act
Complying with the Federal Debt Collection Practices Act
Description
Why should you attend
Areas covered
Who will benefit
Speaker
Description
Accounts Receivable can be a tremendous drain on a company's finances. Many times, companies rely on recovering money owed to them to pay their own existing obligations. Traditionally, consumer debt collection has been highly-regulated and many times, difficult to comply with legally. Business-to-business collection activity is far less regulated, but the best practices within consumer collections can often be very effective. This webinar will cover, in depth, the Fair Debt Collections Practices Act (FDCPA) and the three major areas that even "veteran" debt collectors can have trouble with. We will also cover issues surrounding collection letters, training of staff and techniques to get the debtor to "open up" to you. The goal of the webinar is to give the attendee ways to increase collection of overdue money without violating the law.
Why should you attend
Are you concerned that your company's Accounts Receivable balance never seems to decrease substantially? Do you find yourself thinking there has to be a better way to collect over-due monies? If so, this webinar is for you. Not only will you learn EXACTLY what you can and cannot do within consumer collections, you'll also gain some best practices that will turn your role from "debt collector" to "problem solver". Using ethical psychological techniques, you'll learn how to get the debtor to want to work with you, rather than avoid you. We will also cover business-to-business collections and the use of promissory notes.
Areas covered
The FDCPA – History and Functions
Harassment, Intimidation and Unfair Practices
Mini-Miranda Warnings: Their REAL Use
Collection Letters: Why They Should ALWAYS Be Automated
Becoming "Problem Solver" Instead of "Debt Collector"
Business-to-Business Collections: The Role of Promissory Notes
The "30-60-90 Day Delinquent" Protocol
"Involuntarily Delinquent" vs "The Credit Criminal"
Who will benefit
CEO / CFO
Board Members
Internal Auditors
Compliance Professionals
Operational Professionals
Credit Managers
Collection Managers / Agents
Accounting Managers
Controllers
International Sales Managers
Accounts Payable Clerks
Accounts Receivable Clerks
Anyone who has a direct or indirect responsibility for maintaining their company's cash flow and minimizing the risk of selling on credit
Speaker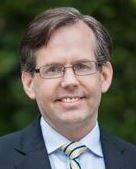 Scott Transue is an Enrolled Agent based in Las Vegas, Nevada. He has unlimited representation rights for taxpayers in all 50 states. He has personally completed over 1,000 individual and business tax returns. He has presented Sales and Use Tax Compliance seminars in 25 states. He is a Remote Tax Advisor for TurboTax.
He holds a Masters in Accounting from Walden University and Master of Public Administration degree from the State University of New York at Albany. His professional career has included time as commissioner of finance for the city of Gloversville, New York and as a senior accountant with the New York State Department of Environmental Conservation.