Processing, please wait
close
Free Webinar : Creating an Entrepreneurial Workplace
Creating an Entrepreneurial Workplace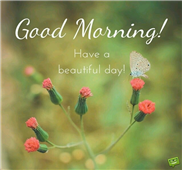 Level
Basic & Advanced, Basic & Intermediate, Basic & Intermediate & Advanced
Description
Why should you attend
Areas covered
Who will benefit
Speaker
Description
Creating an entrepreneurial workplace is Michael's philosophy and the process he has used with great success within his own companies and to help his clients see a massive positive impact.
You will learn why most companies operate in traditional autocratic fashion and why employees are highly resistance to accepting empowerment and more responsibility
You will also learn how to move away from this traditional environment and overcome typical employee resistance
Michael will share both his and his client's stories to help you understand how to create this environment and learn how to improve culture and communication while potentially seeing multi-million dollar gains.
Why should you attend
If your goal is to create more empowerment and ownership within your organization you will find this workshop to be of great value.
You will learn how companies have seen multi-million dollar impacts to their companies while dramatically improving company culture and communication
You will gain an understanding as to why most companies have significant difficulty creating an entrepreneurial workplace and how you work through these barriers
You will not only learn how to get your employees to welcome change, they will embrace and lead positive change
Areas covered
What it means to create an entrepreneurial workplace
Understanding the key roadblocks and how to overcome them
How to dramatically enhance internal communication and culture
How to leverage an entrepreneurial environment to create multi-million dollar impacts
Who will benefit
C-Level
VPs
Senior Managers
Speaker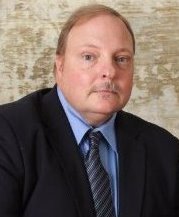 Carl Patterson, M.S. has completed twelve plus years in the biotechnology, pharmaceutical manufacturing and quality fields. He completed his Bachelor's of Science in Microbiology from the University of Texas. Also, has completed specialized certificates in biotechnology manufacturing, quality control, and quality assurance from UCSD, and has completed his Master's of Science in Biomedical Quality Systems from SDSU. Through the years, has worked with several companies in regards to aseptic processing and has helped to insure the expectations, related to aseptic processing, have been met.