Processing, please wait
close
Free Webinar : Cyber Security Incident Response
Cyber Security Incident Response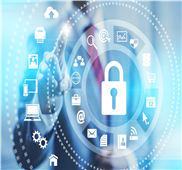 Speaker
Michael C. Redmond
Level
Basic & Intermediate & Advanced
Schedule
Tuesday, May 1, 2018 | 10:00 AM PDT | 01:00 PM EDT
Description
Why should you attend
Areas covered
Who will benefit
Speaker
Description
The best way forward is an efficient incident response program that allows an organization to respond with speed and agility, while empowering businesses to maintain continuous operations. Such a solution also reduces revenue loss, reduces fines and lawsuits and protects brand reputation.
Information security, governance & risk, are all critical aspects of planning and execution of the information security plan. Who in your organization has key responsibility to develop an information security governance program; review existing information security policies and standards to ascertain their adequacy in coverage scope against industry best practices, and update them asappropriate, taking into account compliance recommendations?
Establish Key Performance Indicators (KPI) to determine if your information systems incident response program meets business objectives and operational metrics for ongoing process improvement.
Learn how to develop a CSIRT policies, program, plan, playbook, training and exercises.
Why should you attend
Do you have great procedures in place to deal with a Breach, Malware and more? Are you willing to risk your Business Reputation on those procedures?
Three years ago, Risk Management Monitor quoted Vincent Weafer, Senior Vice President of McAfee Labs, "The year 2014 will be remembered as 'the Year of Shaken Trust," said Vincent Weafer, senior vice president of McAfee Labs. "This unprecedented series of events shook industry confidence in longstanding Internet trust models, consumer confidence in organizations abilities to protect their data, and organizations confidence in their ability to detect and deflect targeted attacks in a timely manner. Restoring trust in 2017 requires stronger industry collaboration, new standards for a new threat landscape, and new security postures that shrink time to detection through the superior use of threat data."
Areas covered
Key points to be discussed at the session include:
• ?Adopting a systematic approach to risk tracking to enhance the effectiveness of the Cyber Incident Program
• ?Outlining the critical actions to take if an event affects the company or its partners
• ?Understanding an organizations' susceptibility to a Cyber Attack
• Cyber Incident Response: Getting started, research, training, testing and maintaining
• Standards and Best Practice: ISO 27001, ISO 27035, ISO 27005, ISO 22316 NIST, FFIEC, HIPPA AND HITRUST
Who will benefit
Information Security Managers
CEO, CIO, CFO, CSO
Technology Managers
Auditors
Speaker

Ms. Michael C. Redmond specializes in Business Continuity Management, Emergency Management, Crisis Management, Information Security, Business Processes Reorganization, Management Processing, and Regulatory Compliance. Regulatory Compliance includes: FFIEC, Sarbanes Oxley, Patriot, HIPPA, UCC, Basal Accord, and NFPA 1600, NYSE's version, known as Rule 446, and the NASD's Rules 3510 and 3520 and others. She is the CEO of Redmond Worldwide "Enterprise Solutions That Work"sm.
Ms. Redmond has extensive knowledge in Enterprise Risk Management. She has experience in developing and implementing systematic availability programs, post-event operations, and streamlining operations through availability and contingency planning. Ms. Redmond has done many performed as an Internal Auditor in a consulting capacity for many firms Enterprise Risk Programs. She has done Business Continuity/Disaster Recovery Projects for many Universities, Corporations, Government Agencies and the US Military. Ms. Redmond has experience with various applications including, Banking Systems, Financial Applications, Accounting Systems, Payments, Payroll, and Pensions as well as Network Recovery, Telecom Recovery and other areas of technology. Ms. Redmond has prepared Business Continuity Plans for such Data Centers with such technologies as mainframes, local area networks, systems and application software, and telecommunications systems. She has been involved with retrofitting and reconfiguring Data Centers to serve as Hot Sites. She has conducted both Physical Security and Building reviews for facilities. She has consulted for entities in the area of availability planning, specifically relating to End-to-End, Content and Architecture. Ms. Redmond has consulted for a variety of industries including: Financial Institutions, Trading Operations, Manufacturing, Utilities, Educational Facilities, Government Agencies and the Military.