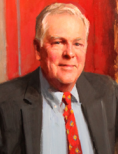 Robert Geary is the founder of Greenwich Risk Management Advisory Services, LLC, and serves as the principal consultant on many of the firm's consultancy mandates. He has been a banking and finance industry professional for 41 years and has spent 34 years with JP Morgan Chase & Co in various roles pertaining to senior treasury, financial market, asset management and risk management.
Earlier in his career, Mr. Geary managed Chase Manhattan Bank's Euro and other offshore funding activities and was the bank's first Asia/Pacific area treasury and financial markets executive located in Hong Kong. There for five years, he had overall functional management responsibility for the treasury, currency trading/sales activities and securities portfolios of Chase's branches in nine countries in the region that included the major centers of Japan, Hong Kong and Singapore.
He has served on the board of directors of Chase Manhattan Overseas Banking Corporation as well as on numerous senior committees that included Chase's Portfolio and Investment Strategy Committee, Tax Committee, International Asset/Liability Management Committee, Chase Investment Policy Committee, and Capital Markets & FX Risk Management Committee. Prior to joining Chase, he held positions at Chemical Bank, Chrysler Financial Corporation and National Bank of North America. Mr. Geary holds a BA degree in economics from Pace University and did graduate studies in finance at New York University Graduate School of Business. He is also currently a member of the Executive Advisory Board of St. John's University Department of Accounting and Taxation.