Processing, please wait
close
Free Webinar : Form 1099 Update 2017: Latest Forms, Rules and Reporting Regulations / Due Diligence Steps for Form 1099
Form 1099 Update 2017: Latest Forms, Rules and Reporting Regulations / Due Diligence Steps for Form 1099
Description
Why should you attend
Areas covered
Who will benefit
Speaker
Description
This webinar will cover the latest updates for Form 1099-MISC, specific reporting requirements for various types of payments and payees, filing requirements, withholding requirements and reporting guidelines. It will cover important changes to the filing due dates and the new safe harbor requirements for de minimis dollar amount errors. It will also cover penalty provisions and exceptions to the penalties, due diligence procedures, exceptions to penalties including reasonable cause, common errors and correction of errors.
Why should you attend
Changes in 1099 reporting requirements can be confusing and the IRS has recently made changes to reporting, error correction and filing due date requirements. Accounts payable professionals, managers and withholding agents need to be aware of the changes in order to avoid non-compliance and penalties. Penalties for non-compliance have recently been increased. In order to stay compliant, practitioners must know which form to use to report specific transactions, when forms must be filed or furnished to recipients in order to be on-time, which information to include and how to make sure it is accurate, how and when to make corrections, how to avoid or mitigate errors, whether a particular payee is subject to backup withholding or transaction reporting and the due diligence procedures that shield an issuer from penalties even when the forms contain incorrect information.
Areas covered
Reminders & What's New
Information Returns
A walk through Form 1099-MISC
Correcting Errors
SSN, TIN, EIN
TIN Solicitation & "B" Notices
TIN Verification
Backup Withholding
Penalties and Problems
Who will benefit
CFOs
Controllers
Accounts Payable Managers
Accounting Managers
Accounts Payable Processing Professionals
Employers
Business Owners
Purchasing Managers and Professionals
Public Accountants
CPAs
Enrolled Agents
Speaker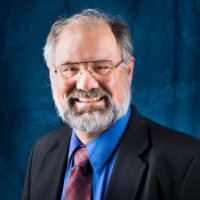 Patrick A. Haggerty is a tax practitioner, author, and educator. His work experience includes nonprofit organization management, banking,manufacturing accounting, and tax practice. He began teaching accounting at the college level in 1988. He is licensed as an Enrolled Agent by the U. S. Treasury to represent tax payers at all administrative levels of the IRS and is a Certified Management Accountant. He has written numerous articles and a monthly question and answer column for payroll publications. In addition, he regularly develops and presents webinars and presentations on a variety of topics including payroll tax issues, FLSA compliance, and information return reporting.