Processing, please wait
close
Free Webinar : How to Make a Successful Credit Decision with Limited Information
How to Make a Successful Credit Decision with Limited Information
Description
Why should you attend
Areas covered
Who will benefit
Speaker
Description
What can you do when you have an order from a new customer yet you have very little credit information about the account. This webinar will give you a number of options of what to do, where you can look, how to get help from your sales team so that you can arrive at a sound credit decision. There is never one right method or answer so you will learn where to look for information, who you can talk to and get information and if needed, how to call the account and negotiate with them on how to get the order shipped and feel confident you will get paid.
Why should you attend
After this webinar you will have new tools that you can use to help you in making a credit decision when you cannot get enough from either: a credit report, your credit application, the customers reference sheet or one line. Sometimes going to a customer's website can give you information, both good or bad. You can learn what questions you can ask your sales team to observe when they have made a visit to the new account that are priceless to help you in your credit decision. If you were only able to get a Balance sheet, Income statement or statement of Cash flows from the account what information or ratios can you find that will help you in your decision process.
Areas covered
Importance of a sound Credit application
Pros and Cons of Credit reports
Do you need a credit report for every customer
The 5 C's of Credit and their importance
Why you should/should not put customers in cash in advance
Ratios; Profitability, Liquidity, Leverage ratios
DSO and DPO, The Altman Z score
Who will benefit
Bankers
Credit Managers
Credit Analysts
Small Business Owners
General Managers
Attorneys
Investors
Collectors
Speaker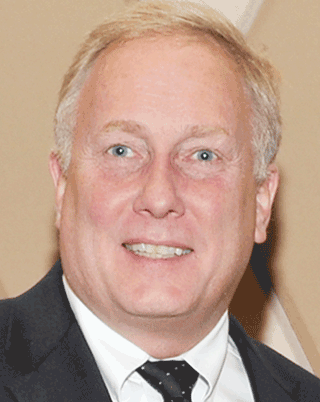 Ron has a Bachelor of Science Degree in Accounting and he has completed the two-year executive credit and finance program as well as the GSCFM international program both at Amos Tuck School of Business at Dartmouth University. Ron was honored to have received the NACM National instructor of the year award in 2010, the National CCE of Excellence award in 2013 and also the Credit executive of the year for Upstate New York in 2011. Ron is a true team player with a positive attitude that believes he will be able to help you reach the same results he has achieved with his presentation.Ron believes that you need to treat your customers as partners, not just people that owe you money.
Mr. Ronald Sereika has over 25 years of experience in management, financial analysis, credit and collections, and customer service. His background includes working in the clothing, food, and beverage, building products and currently the medical device industry; all these have contributed to his broad knowledge of diverse industries, a unique skill set that benefits any size or type of company.