Processing, please wait
close
Free Webinar : Legal Risks & Issues in the Virtual and Telecommuting Working Environment
Legal Risks & Issues in the Virtual and Telecommuting Working Environment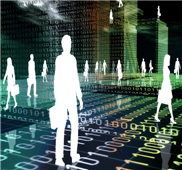 Speaker
Susan Fahey Desmond
Schedule
Thursday, October 12, 2017 | 10:00 AM PDT | 01:00 PM EDT
Description
Why should you attend
Areas covered
Who will benefit
Speaker
Description
Technology gives the freedom to work virtually from "anywhere." Employers, of course, find it attractive to encourage their employees to work "anywhere," because it increases productivity. Yet, it also increases both legal and practical problems. Employers must be cautious about potential issues such as loss of confidential information, trade secret issues, general tort liability, workers' compensation issues, Fair Labor Standards Act issues, Family and Medical Leave Act issues; Americans with Disabilities Act and more.
During this session, we'll answer questions including:
What are the legal risks involved in "telecommuting" and employees working from home
How do you protect safety sensitive information when employees are working outside the office
How do you keep up with "hours worked" for those who are not exempt under the Fair Labor Standards Act
How do you monitor performance for those who work from home
What is OSHA's latest position with regard to "telecommuting" arrangements
What things should you consider in a telecommuting agreement
Why should you attend
In the virtual and telecommuting working environments there are many legal risks as well as practical risks. Attend this webinar to understand what steps to take to protect your organization from the potential legal and practical risks associated with the ever popular use of virtual offices and telecommuting environments.
Areas covered
Security issues associated with the use of personal digital devices
General tort liability issues and policies you need to consider
Potential workers' compensation issues associated with virtual offices and telecommuting
Fair Labor Standards Act issues associated with PDA's and telecommuting
Family and Medical Leave Act issues – what is the employee's work location if telecommuting
When, if ever, is an employer required to offer telecommuting as a means of accommodation under the ADA
How does an employer determine which state's unemployment laws apply if an employee telecommutes from a different state than the employer's home office
Who will benefit
Risk Managers
Human Resources Professionals
Workers Compensation Professionals
Compensation Analysts
Benefits Managers
Speaker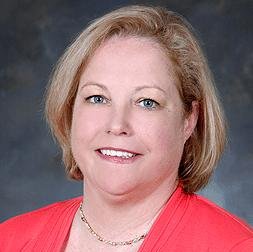 Susan Fahey Desmond is a principal with Jackson Lewis PC. She has been representing management in all areas of labor and employment law for over 30 years. Ms. Desmond is listed in Best Lawyers in America and has been named by Chambers USA as one of America's leading business lawyers. She has been representing management in the area of labor and employment law since her graduation from the University of Tennessee School Of Law.
Ms. Desmond specializes in the areas of labor and employment and civil litigation, including representing employers in Family and Medical Leave cases, discrimination claims and handling EEOC charges and other administrative complaints through the administrative and judicial process.